Buccal Tube
Orthodontic Buccal Tube Series
System: Roth / MBT / Edgewise
Type: Convertible / Non-convertible
Style: Mesh Base / Laser Mark / Wide Entrance / Double Tube / Triple Tube
Packing: 4pcs/set or loose packing
Product description: High Quality Dental Orthodontic Buccal Tube Series
High Quality Dental Orthodontic Buccal Tube Series
All Types of Buccal Tube:
Mesh Base / Laser Marked / Bondable / Sandblasted / Wide Entrance / Convertible / Non convertible / Double Tube / Triple Tube

System: Roth / MBT / Edgewise;
Slot: .018" / .022";
Position: 1st Molar / 2nd Molar;
Type: Convertible / Non-convertible;
Packing: 4pcs/set;

Delivery:
DHL / Fedex / UPS / EMS / Air Freight Door to Door / Sea Freight Door to Door / HK Post / China Post / Singapore Post and other shipping ways instructed by the buyer.
Payment:
Bank TT / Paypal / Western Union / Money Gram;
All Types of Orthodontic Buccal Tube Series Please Click Here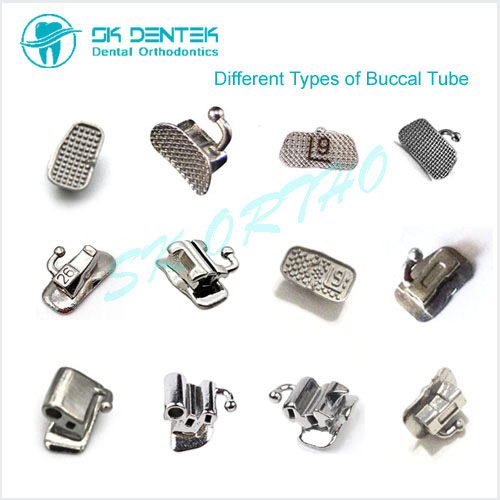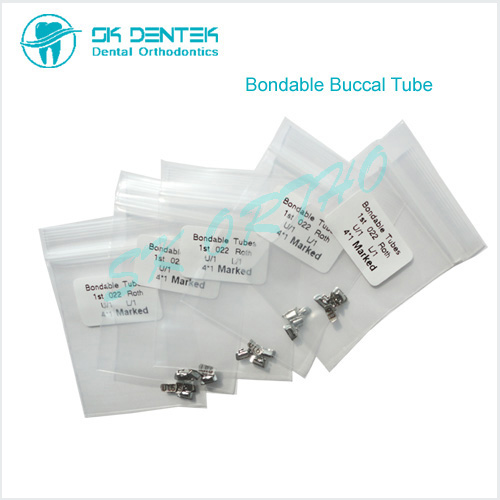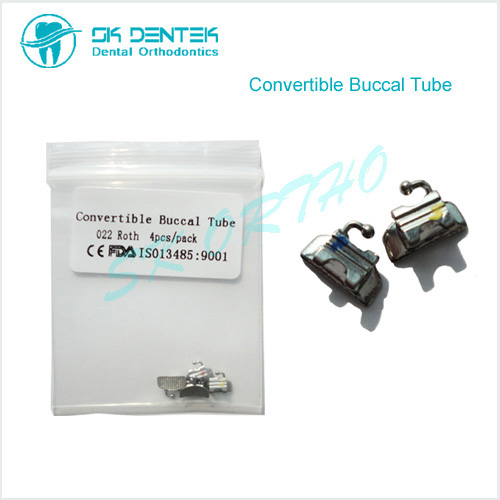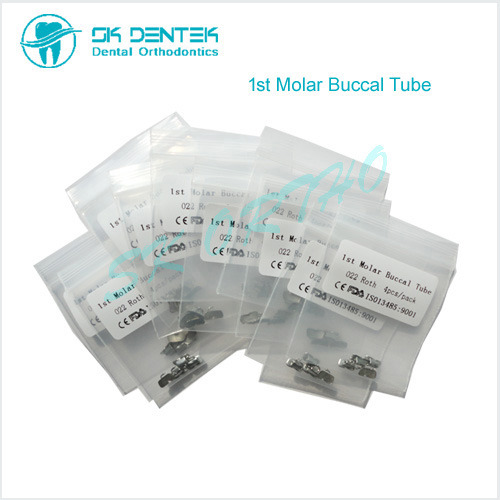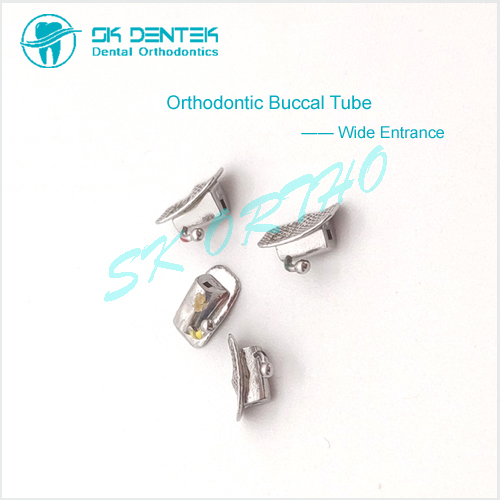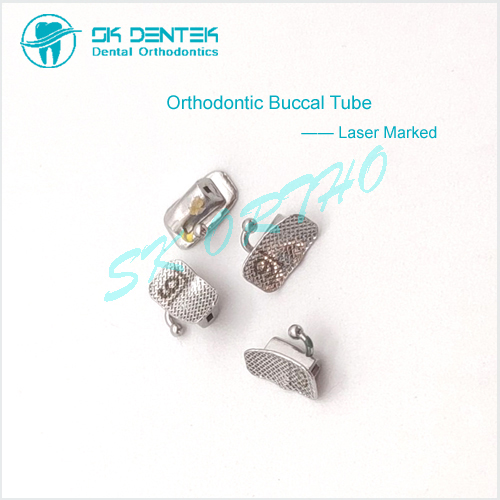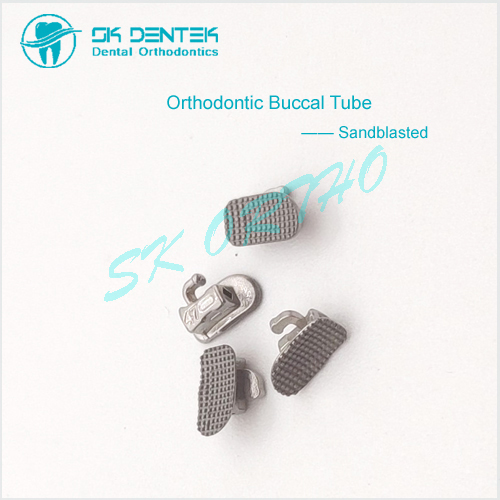 Other Related Products:
Sapphire Bracket, Ceramic Bracket, Self-Ligating Bracket, Ceramic SLB Brace, Buccal Tube, Molar Band, Ligature Tie, Power Chain, Lingual Button, Niti Wire, SS Wire, TMA Wire, Copper Niti Wire, Ortho Kit, Ortho Wax, Open Spring, Closed Spring etc.
Categories
Contact Us
Contact: Nina
Cell/Whatsapp: +86-13755163626
Tel: +86-731-84483692
E-mail: skortho-nina@hotmail.com
Add: D-705 YJY Xiangjian Centry Town, Furong Rd,Changsha, Hunan, China.